MORGAN RC

A division of www.morganmill.com
Made in the USA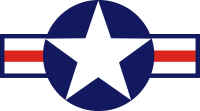 The first is an up rev. Battery Sled System for the Multiplex Pilatus PC 6. It incorporates a multi position Sled rack and easy in and out installation of your favorite battery pack for this outstanding aircraft.

The kit will arrive ready to glue together with regular CA or Epoxy. Using CA and kicker makes for a faster building of the kit or epoxy if that's what you prefer.
You can even have your name vector engraved on the Rack Deck if you desire ( $4.00 per letter- 5 letter min.)

Pilatus PC 6 parts
Pilatus PC 6 Battery
Sled
(Extra Battery Sled)
$11.95ea.

Pilatus PC 6
Battery Sled System
(Includes one Battery Sled)
$18.95ea.
Scroll down for more pictures
Scroll further down for build video
Build video